Male Waxing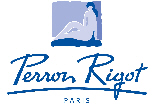 Male Waxing
The Genuine 1st Male waxer in Sheffield since 2008!!
Here at Above & Beyond Therapy we aim to make sure your waxing experience is of the highest standard. To make sure you love the results we use Perron Rigot wax from Paris. Trained by Kim Lawless to deliver the most professional results available you won't get a better result. In waxing you do get what you pay for - if you want a wax with the minimum amount of pain and discomfort and a professional result then you have come to the right place!
A range of waxes which shrink wrap the hairs so you get a tighter grip aiming to help get a clean finish. Perron Rigot's uncompromising commitment to excellence is why we chose to use the 'King of Waxes'. With over 30 years of innovation and more than 20 patents behind them, Perron Rigot is constantly developing new formulae that meet the evolving needs of therapists and their clients.
Both strip and non strip wax is used for different parts of the body so your wax treatment will be trauma free. From brows to a Boyzilian you are assured a completely professional treatment by therapists trained and passionate about providing the best waxing treatment you will ever have. All Gain, Little pain
Waxing Etiquette
Please arrive for your treatment clean and smelling nice or I may refuse to carry out your waxing.

How long does the hair need to be?
The hair needs to be around 1cm/1/4" long. If you're having intimate waxing, the longer the hair, the more painful it will be, so I will trim the hair before we start waxing. Please don't attempt to do it yourself it can make it too short to work on.
How long will it last?
Everyone is different. In most cases you will see minimal growth during the first 3 weeks, with a noticeable increase after that. Continued waxing encourages slower, sparser growth. To acheive the best results you will need to have a regular appointment every 4-6 weeks. If you are looking for permanent hair removal in an area then Electrolysis is the only method of permanent hair removal-ideal for top lips, excessive facial hair - areas where you may experience ingrown hairs after shaving in an area that 'rubs' eg: the neckline if you have to wear a collar and tie on a daily basis. (Laser & IPL is classed as permanent hair REDUCTION not permanent hair removal and is not suitable for everyone)
Why get waxed?
Men & women from all professions and of all ages get waxed.....more than you would ever dream of. The reasons range from it being cleaner, to it improving their love life as it heightens sensitivity. You may also be a client that Laser & IPL are not suitable for.
You must tell me
If you've been taking any medication or using any glycolic peels or acne creams as these thin the skin and can cause it to tear. You must also tell me if you are not in good health.
The Serious Bit
If you're having intimate waxing, you'll need to be naked from the waist down to get a perfect wax, so you need to leave your modesty at the door. However, you will only be removing the clothes where i'm working-don't ask to be naked if you're only having your eyebrows waxed!! Please don't feel embarrassed - I'm NOT. This is a waxing studio......grooming and NOTHING ELSE. Please be aware that inappropriate behaviour will not be tolerated in any form. If you ask for anything else then you may be lucky to leave the salon with your bits intact!

Facial Waxing
| | |
| --- | --- |
| Brows | £7.00 |
| Nostrils ~ painless technique | £7.00 |
| Ears~inside & out | £7.00 |
| Cheekbones | £8.00 |
| Hairline~face | £20.00 |
| Hairline~back of neck | £7.00 |
Upper Body Waxing
| | |
| --- | --- |
| Chest | £20.00 |
| Stomach | £15.00 |
| Chest & Stomach | £35.00 |
| Shoulders | £15.00 |
| Shoulders & back of neck | £21.00 |
| Upper Back | £15.00 |
| Upper Back & Shoulders | £22.00 |
| Lower Back | £17.00 |
| Small of Back | £10.00 |
| Full Back~no shoulders | £23.00 |
| Full Back & Shoulders | £26.00 |
| Back,Shoulders,Upper Arms | £36.00 |
| Underarms | £7.00 |
| Forearms inc elbows & hands | £25.00 |
| Upper Arms inc elbows | £15.00 |
| Hands | £8.00 |
| | |
| | |

Lower Body Waxing
| | |
| --- | --- |
| Upper Legs inc knees | £25.00 |
| Lower Legs inc knees & feet | £25.00 |
| Inner Thighs | £15.00 |
| Full Legs inc feet | £40.00 |
| Feet | £7.00 |
| Full Leg & Basic Bikini | £45.00 |
Intimate Waxing
| | |
| --- | --- |
| The Speedo ~ Crease of leg top thinned out | £20.00 |
| The Bermuda Triangle ~ Pubic Triangle removed or groomed | £25.00 |
| The Parisian ~ Sac only | £30.00 |
| The Mexican ~ Buttocks only | £22.00 |
| The Ibiza ~Butt crack only | £21.00 |
| The New Yorker ~ Sac & Penis | £36.00 |
| The Londoner ~Buttocks & Butt Crack | £36.00 |
| The Chicago ~ Sac-Penis-Butt Crack | £46.00 |
| The Boyzilian ~ Sac-Penis-Pubic Triangle-all or some | £46.00 |
| The Sunga ~ Sac-Penis-Pubic Triangle-Butt Crack | £52.00 |
| The Miami ~ Sac-Penis-Butt Crack-Butt | £62.00 |
| The Aussie ~ Sac-Penis-Butt Crack-Butt-Full Back | £82.00 |
| The Kiwi ~ Sac-Penis-Butt Crack-Butt-Chest-Abs | £82.00 |
| Full Body Wax-Top to Toe | £155.00 |
Please note: we have a 50p charge for use of debit/credit cards